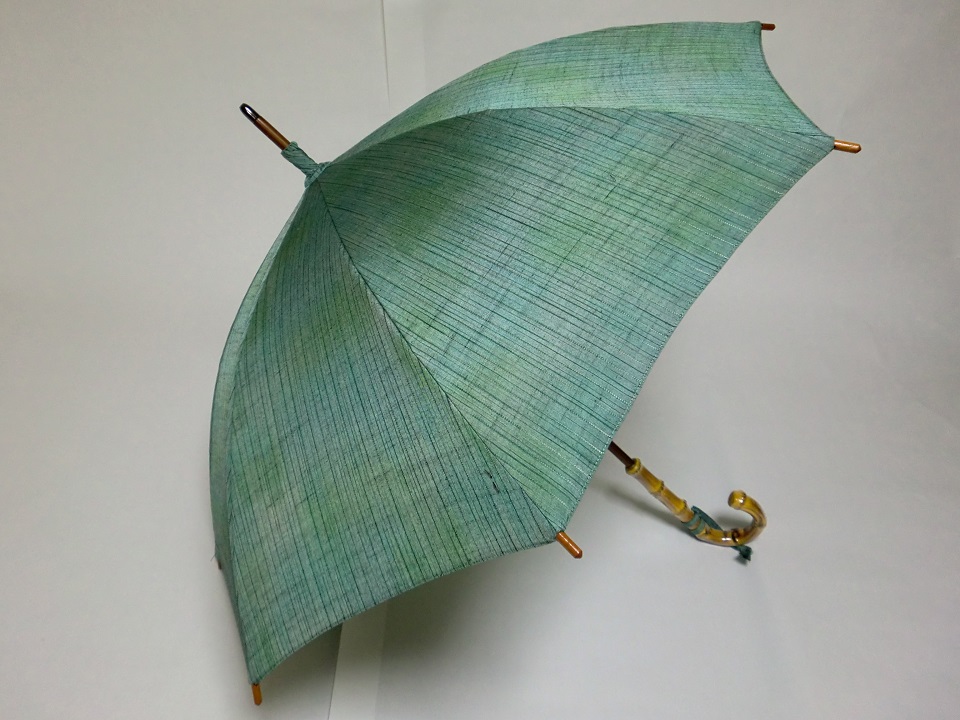 Tsumugi(hana-ryokushou)

Price :

$150

Size :  Ribs length 47cm
silk100%  made in Japan

・Shipping Fee are required in addition to a price. >>more
・Payment methods: Paypal

This KIMONO parasol is used with fabric called Tsumugi.
Tsumugiis weaved with raw silk,in Japan from long ago is treated with exclusive KIMONO fabric.
This fabric have stripe codes at 1cm to 1.5cm intervals.
And base color is emerald green,and we can see yellowish green here and there.
This product is in luxury series.
The handle is expensive bamboo and the bone is made by high-quality materials.
You will find more satisfation in this series.
Detachable roop for hanging is on handre.
The fabric is Japanese-made 100% silk.
It is finished with Ultra-violet blocking spray.

※Please note that the colors on the photos may be different from the actual colors due to the browser or the environment you use.
※Due to the features of remade Kimono shirts, please note that they may have slight wrinkles and or stains. Please check the product carefully on the photos on the website before placing an order.
All of our products are unused items, but is made of real used Kimono fabric. We describe about obvious stains or spots on the photos as well as product descriptions, but please note that there may be other tiny stain or spot.