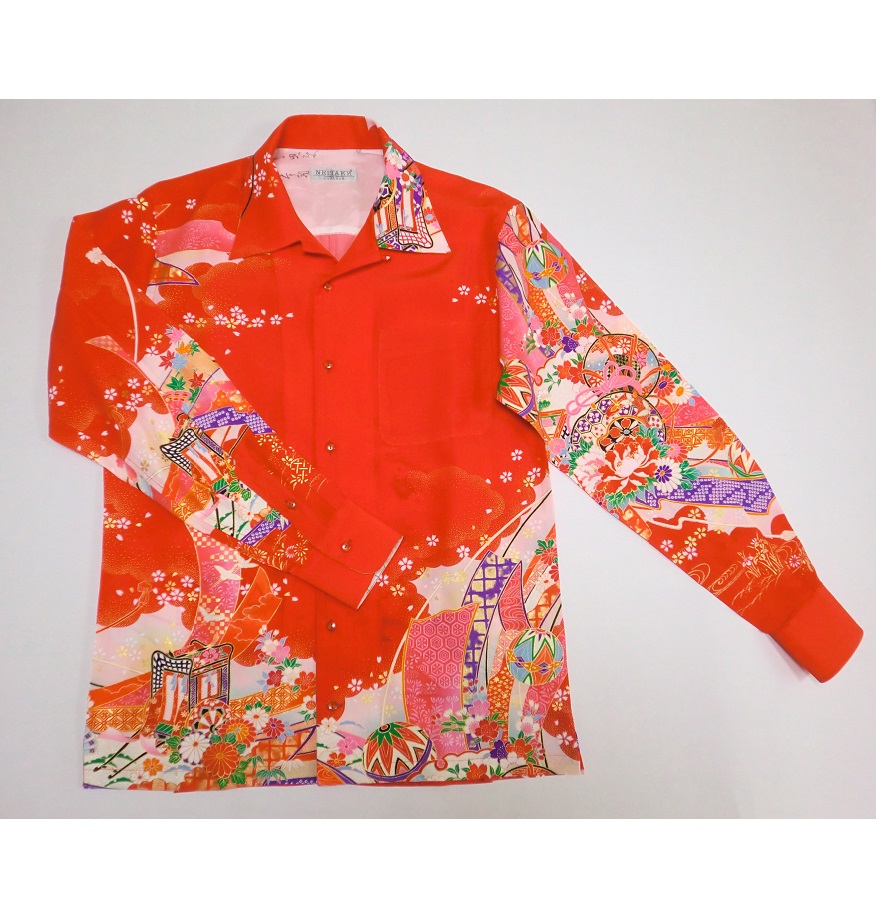 Temari

Price :

$

Size :  L(Men's)
Length  72cm
Shoulder Width  46cm
Sleeve Length 88.5cm
Chest 115cm
Waist 105cm
viscose 100%

・Shipping Fee are required in addition to a price. >>more
・Payment methods: Paypal

This is men's design shirt of viscose broad called fujiette red and many other colores.
Design motif of handball called Temari is well used in Japanese traditional KIMONO .
And other motives are many japanese floweres in four seasons cherry blossoms chrysanthemums peonies and maples.
and base colore is vivid vermilion.
This kimono shirt is making a strong impression on people.
Please try this kimono shirt at parties or theaters and sepcial days of you.

※Please note that the colors on the photos may be different from the actual colors due to the browser or the environment you use.
※Due to the features of remade Kimono shirts, please note that they may have slight wrinkles and or stains. Please check the product carefully on the photos on the website before placing an order.
All of our products are unused items, but is made of real used Kimono fabric. We describe about obvious stains or spots on the photos as well as product descriptions, but please note that there may be other tiny stain or spot.