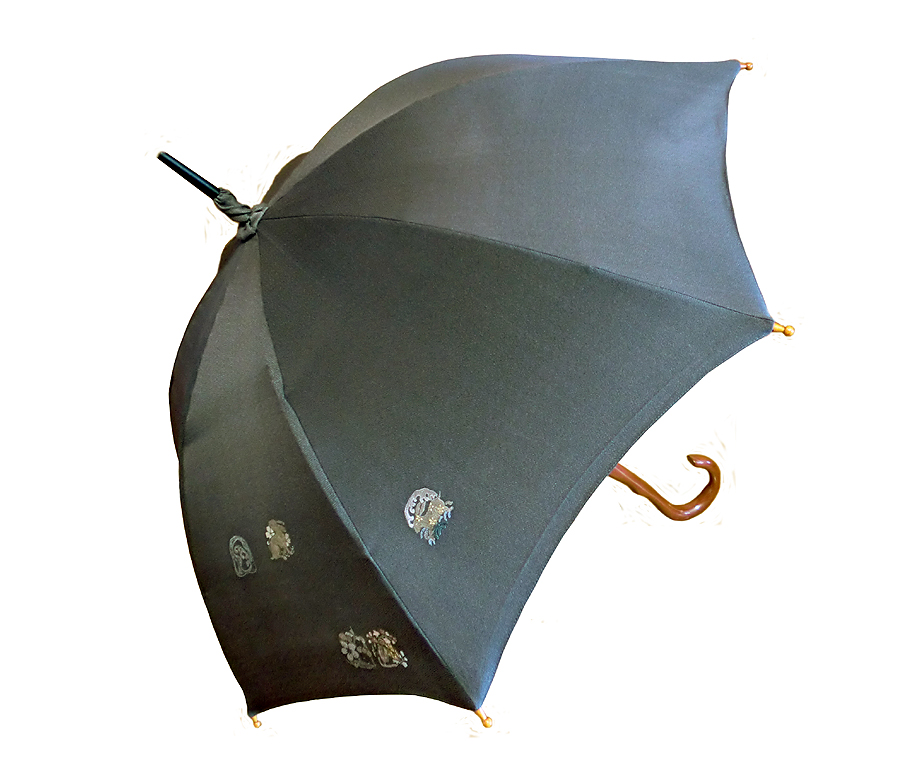 Usagi

Price :

$119

Size :  Ribs length 47cm
silk100% (except embroidery thread) made in Japan

・Shipping Fee are required in addition to a price. >>more
・Payment methods: Paypal

Parasol remade from KIMONO which has rabbit patters on gray key fret jacquard.
If you close look at it, you'll see partial embroidery on the pattern, rabbits turning back are cute, creating neat feel.
The handle is natural wood color, and the bone is black.
The fabric is Japanese-made 100% silk.
It is finished with Ultra-violet blocking spray.

※Please note that the colors on the photos may be different from the actual colors due to the browser or the environment you use.
※Due to the features of remade Kimono shirts, please note that they may have slight wrinkles and or stains. Please check the product carefully on the photos on the website before placing an order.
All of our products are unused items, but is made of real used Kimono fabric. We describe about obvious stains or spots on the photos as well as product descriptions, but please note that there may be other tiny stain or spot.