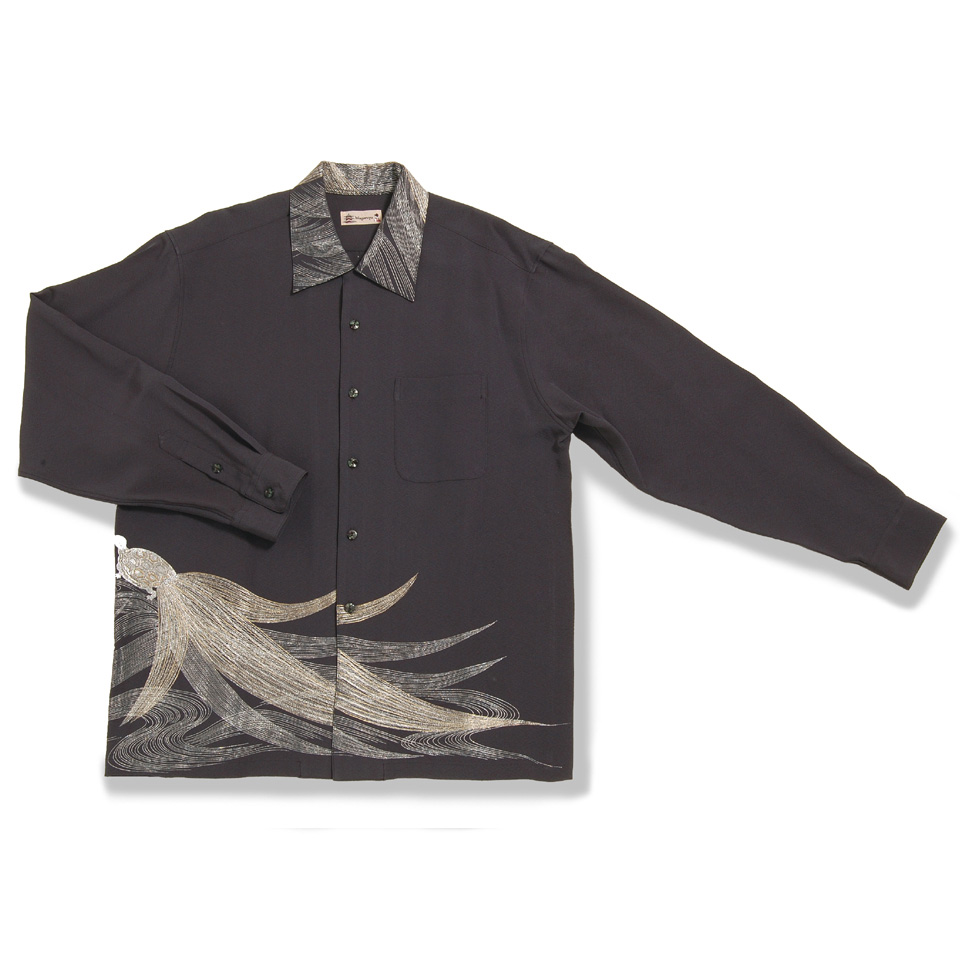 kame

Price :

$248

Size :  L(Men's)
Length  72cm
Shoulder Width  52cm
Sleeve Length 88cm
Chest/Waist  112cm
100% Silk

・Shipping Fee are required in addition to a price. >>more
・Payment methods: Paypal

Extremely lush and upscale KIMONO shirt with pattern of turtles which symbolize longevity are embroidered in gold and silver.
The embroidery on the collar balances the entire shirt and enhances a touch of class.
The pattern drawn on the muted gray crape fits well with a KIMONO shirt which is finished solidly and carefully.
You can enjoy the gorgeousness and class of the entire embroidery on KIMONO fabric of 100% silk.

※Please note that the colors on the photos may be different from the actual colors due to the browser or the environment you use.
※Due to the features of remade Kimono shirts, please note that they may have slight wrinkles and or stains. Please check the product carefully on the photos on the website before placing an order.
All of our products are unused items, but is made of real used Kimono fabric. We describe about obvious stains or spots on the photos as well as product descriptions, but please note that there may be other tiny stain or spot.